For the last 22 years, Darren has called Watrous and the Philadelphia Church home. While he loves this special community, he is always up for an adventurous road trip with his family.
If you would like to connect with Pastor Darren please send us a message or call the office.
We are part of the Mennonite Brethren Conference of Churches
(and no, you don't have to be Mennonite to join us).
 We are a friendly, casual group of people who like to get together to worship Jesus Christ and spend time with each other. We are always happy to extend our table and make room for some new people. Come on a Sunday and meet us and spend some time worshiping with us. 
If you have more questions,
Here are a few places that we are connected with: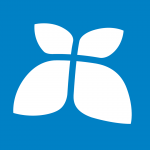 Saskatchewan Mennonite Brethren Conference

Canadian Mennonite Brethren Conference
What is with the name Philadelphia?
Please don't be too confused! No we aren't located in Pennsylvania, and no we don't wish we were from Philly. Our name goes back farther than the 1600's. Maybe you have heard that the city Philadelphia's nickname is "the city of brotherly love." That's actually what the name means in Ancient Greek. Before there was a city in Pennsylvania there was another city called Philadelphia in Asia Minor. In the book of Revelation we read what Jesus said to that city, "To the angel of the church in Philadelphia write: These are the words of him who is holy and true, who holds the key of David. What he opens no one can shut, and what he shuts no one can open. I know your deeds. See, I have placed before you an open door that no one can shut. I know that you have little strength, yet you have kept my word and have not denied my name." (Rev 3:7-8). We are named after this church that sought to be faithful to Jesus in all things, and to be a place where our love for each other is evident.
Our Mission: To know- to praise – to proclaim Jesus Christ. You can also check out the MB Conference Confession of Faith here. But the short answer is that we believe that God came to earth in the person of Jesus Christ to show the world God's love and save it from its brokenness (John 3:16-17). As those who believe in Jesus we are committed to living out our lives in love and service of Christ. We use the Bible as our guide for how we live and let it shape us.